ಮೇಲೆ
289 users have liked.
I was in Mysore this weekend along with my laptop and Internet Dongle. 1 Month back, Intelligent Transport System, an online tracking of buses was launched in Mysore. Project is called 'Mitra'.
This was developed by my ex company CMC Limited from where I had news that such a system was getting developed for Mysore. I was keen to check and see how efficiently system is working. In front of our house in Mysore, lots of buses passes and wanted to experiment.
This is the website of Mysore ITS:
Following are the features:
1. Bus Stops are going to get LED displays where the expected bus number and expected time within next 30 minutes will be displayed. Every bus stop has got an ITS Code which is painted on the LED panel.
Courtesy Mysore Admirer : SSC
2. An IVRS system with a Toll Free Number both in English and Kannada. A call centre is also attached to it. We can provide Bus Stop Code or Bus Route Number or speak to operator if we don't know.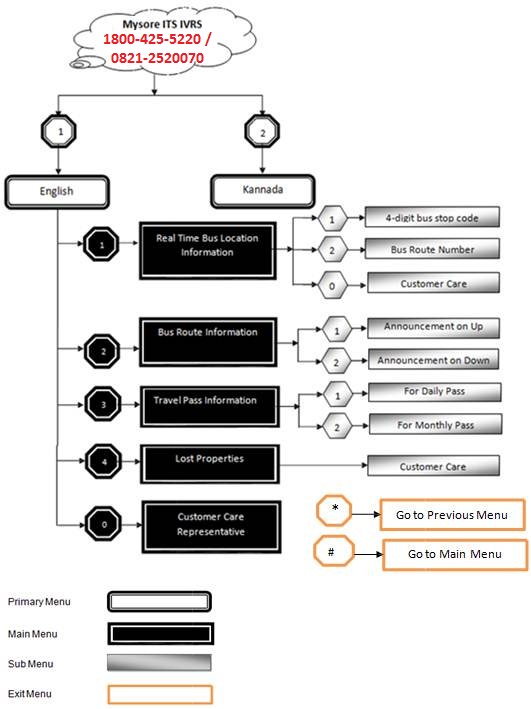 3. SMS Based Query (Not toll free) by typing MITRA <STOP CODE> or MITRA <BUS NUMBER>.
4. Web based where we can select 5 bus routes and track them online or click on bus stops and get the expected Bus Time, same info that is displayed on LEDs.
I went around to see if the bus stops have got display. Still displays have not reached all the bus stops and displays were present where there was shelter in bus stop. In few of the stops, they were present but was not switched on.
Regarding tracking, there was a little discrepency between web based, IVRS and SMS. Web based is providing more accurate data even providing the registration number of the bus. IVRS based provided bus numbers, but the buses did not arrive most of the times. Same was the case for SMS based.
I was checking on the web if a bus is going to come to nearest bus stop and watch at the gate. Most of the new buses came ontime. For surprise, few old buses came to bus stop which were not displayed on the web. Probably they did not had GPS fitted in them.
I could not get a chance to verify how accurate the data provided in LED displays since the stop near our home did not had one.
Overall it is a good going. Some of the wish lists are:
1. Buses on the map do not have the direction in which they are going - If they can provide destination or UP or Down, it would be more useful.
2. Bus Stops on the map unless you know the ITS code, do not have in which direction the stop is located.
3. Apps for smart phones - Importantly IOS and Android since userbase is high
4. A small application or web pop up menu which can display the buses coming to the interested bus stop at the corner of desktop like a cricket score card ticker.
5. Integration with google maps atleast for the route numbers (like Bangalore).
Next thing, when will BMTC get such a facility. We are paying hefty ticket prices compared to Mysore without any such facility. YI was good which was stopped.