The day long conference started with the welcome address by Mr. L Krishnan, Chairman CII Karnataka State Council. The irony of rapid urbanization according to him was that we expect different results with identical actions. The vehicles to people ratio has increased rapidly which is holding the environment to ransom. Some disturbing news does make us sit up and think.
Hyderabad has no ground water
Solid waste segregation at source is not happening
Entry level employees dream of owning apartment
Serious Power shortage
In short the economic boom creates its own challenges.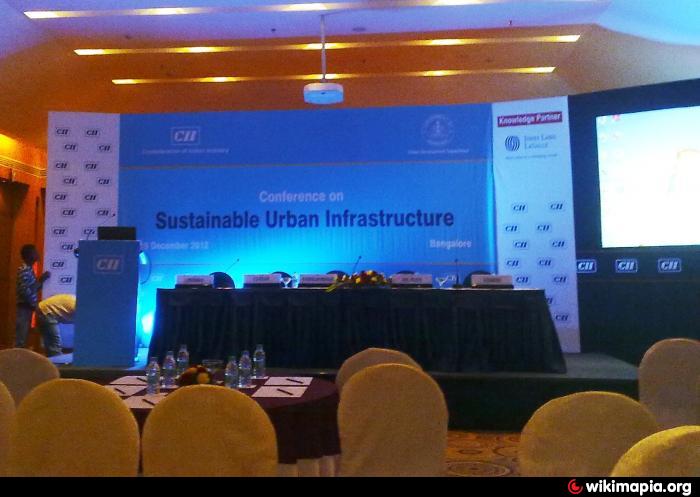 Picture 1 Lalith Ashok Conference Hall
For the inaugural session, the following were on the dais.
1. Mr. Anil Menon President Globalization and Smart connected communities
2. Mr. Kris Gopalakrishnan. President Designate, CII & Executive Co Chairman Infosys Ltd.
3. Mr. CS Kedar IAS Chairman KUIDFC
4. K Ramesh
Many challenges at big scale are.
Tweets a billion a week
Video based social media
Power consumption by the social media
Telemedicine
Both People and machines on the net
Automation of cars and machines